Division 2 of Raising the Bar: Redux was released on December 23rd.
Raising the Bar: Redux is a cut-content mod melding numerous eras of the HL2's development combined with some creative liberties intended to smooth over gaps and also bring a unique style to the mod.
Division 1.2 (the final patch to a standalone Division 1 release) was released in December 2020, featuring Gordon's initial
arrival in City 17
,
meeting Kleiner
, and then fighting to
escape the city
. The demo for Division 2, featuring the canal journey, was released in February 2022.
Now, the full Division 2 journey is available. The player will escape through the
canals
outside City 17, then meet
Eli Maxwell, Alyx, T-Bot, and Skitch
. After that, they will be forced to fight through hordes of zombies in the
Quarrytown
, before escaping with the excavator in the mines beneath Ravenholm.
Division 2 also launched with a highly improved Division 1. A patch update fixing any issues the community finds is planned for early 2023. Then, the team will be moving on to the next Division, in the wasteland.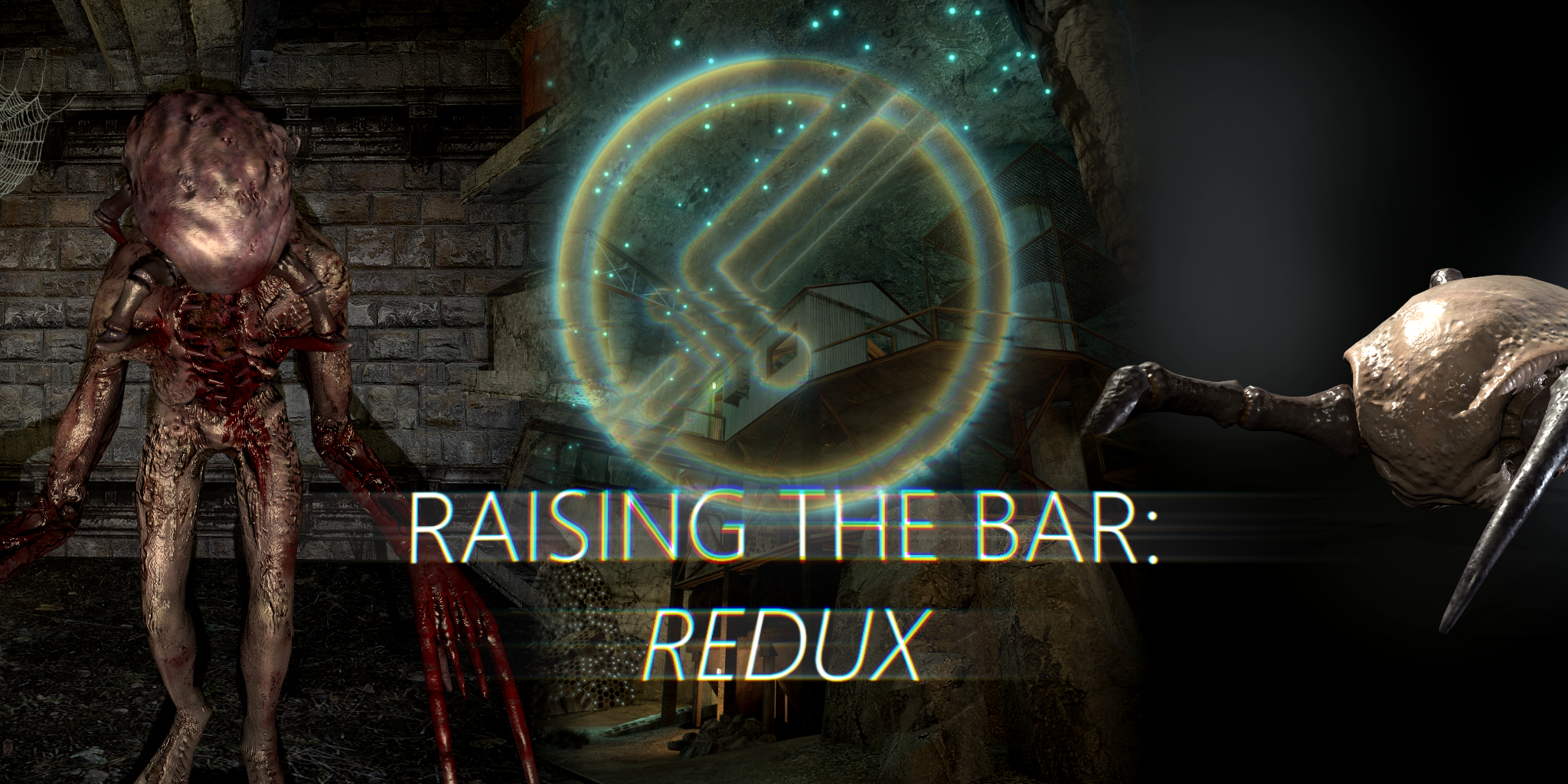 You can download the Division 2 + 1 package at ModDB here:
https://www.moddb.com/mods/half-life-2-raising-the-bar-redux/downloads/raising-the-bar-redux-division-2-release